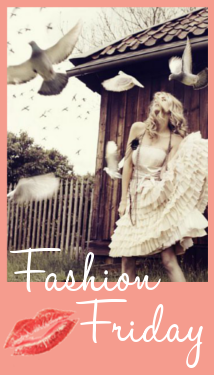 I've been in a fashion rut lately. Every morning I wake up and stand in front of my closet for what seems like hours, thinking "I have nothing to wear" - despite the fact that my closet is still packed full even though I just cleaned it out! I wish it was socially acceptable to wear sweatpants to work. I swear I'd put on my best t-shirt just to keep some class.
So I put together a lil Top 10 for Fall action to help motivate me out of sweatpants and out of my fashion funk. And help remind me that I do have some desire to be stylish once in awhile.
All of these can be found at one of my favorite shopping haunts: Old Navy. I can and will put a price on fashion and that's cheap without skimping on quality.

1. Denim shirt: Wear to work, to happy hour, on a date, everyday. I've seen so many chic ways to style it, but I haven't attempted fate yet.

2. Maxi skirt: Interested to see how I could pull this off.

3. Flowy blouse with tie: Perfect for work or a night out. There's just something so simply and elegant about it.

4. Booties: Versatile with a dress, skirt or skinnies.

5. Military-inspired vest: I cannot explain my attraction to this piece, but I have a few outfits in the hopper that I'm dying to try with this - think masculinity meets femininity.

6. Riding boot: Again, masculine meets feminine. Love these with skinnies and an oversized sweater or cardigan.

7. Boyfriend tee: Besides sweatpants, I could live in a t-shirt and jeans. There are so many ways to turn a simple tee into a style statement and stay comfy while you're at it. And, as you know, I'm all about comfy chic style.

8. Anything striped: They are just trendy. Mix multiple striped pieces or mix stripes with other patterns. You can't go wrong.

9. Wide-leg/trouser jeans: These are the epitome of comfy chic. I prefer a dark wash which adds just a little bit more class. But I am not classy - at least not the too-good for everyone, nose in the air kind of classy. I'm a keep it real kind of classy.

10. Polka dots: I really don't know why they are called polka dots. Maybe they know how to dance? But the polka does not resemble dots at all. But I could be wrong. Anywhoodle - just like stripes, dots are in. They just are. Get some.

Woot! I love fall fashion. Looking at this list, I already own numbers 1, 5, 7, 8, and 9. Maybe I do have clothes to wear?! It's a miracle! Now, I will go find inspiration on Pinterest of ways to wear my trendy duds.

Adios amigos! TGIF!