Allow me to state the obvious - IT'S FRIDAY, FRIDAY, FRIDAY!! TGIF, Katy Perrry! Let's drink to that, Rihanna!
Sweet baby cheeses, I'm so ready for this weekend! Well, Saturday to be exact. We will be celebrating birthdays:
So glad these two were born!

Oh and yes, they made these costumes. The birthday candles lit up! Crafty bishes.
And Heather's beau, Eric passed the bar! What a great birthday present for her!
Anyone in the market for legal counsel? I know a guy...
And of course, rootin' on those Buckeyes! Though the weather will not be like this. But we are not fair weather fans, people. Pay no mind to the bad decisions our players have made. Pshhhht. We still bleed scarlet and gray! O-to the freakin'- H!
We will be heading out Saturday in costume - I have less than 24 hours to decide what in the HECK I'm going to be. I'm not good at making decisions, you know this!
Halloween weekend in Columbus - it's going to be epic. And cold. Bring your beer blankets.
Have a SPOOKtacular weekend, love bugs!
P.S. Apparently, everyone is doing this, so let me add to the peer pressure - LINK UP!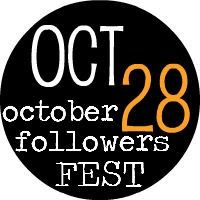 P.P.S. Come back Monday to see what outfit
Chelsea
and I are making our own!
P.P.P.S. Say a prayer for my sweet sorority sister, Ellen, who lost her mom last night to a hard-fought battle with breast cancer.