This weekend, Shawn and I had three cookouts in as many days.
Which means I was in a happy food coma for much of the weekend.
But we did get a little research in on Saturday night.
Ever hear of a maine coon? Do you have one?
Yep, we got pretty wild on Saturday night.
Anyway, I've shared, what I consider to be, a lot of details about my life on this blog.
And today, I'm linking up with
Lindsey @ The Bargain Blonde
for
"How I make that money, honey!"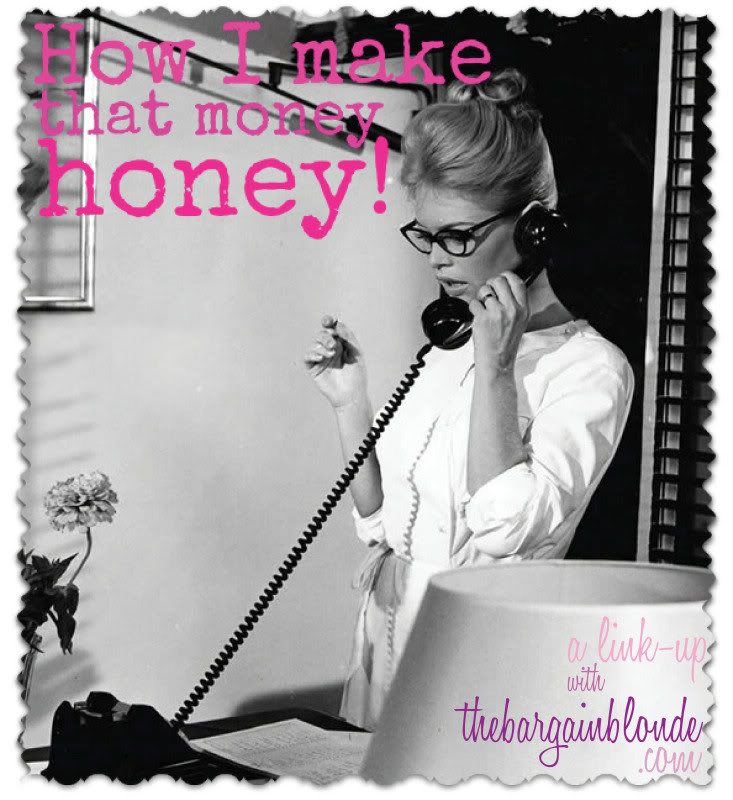 I was a journalism and broadcasting major in college.
I wanted to be a magazine writer, and eventually editor, in New York.
I worked for the student newspaper, even had a two-year stint as editor-in-chief.
I had several internships in a variety of communication industries, and my senior year I worked freelance for a local newspaper.
The day after graduation, I took a reporter job with that same newspaper.
I lasted 10 months.
I burnt out.
So I took a job as a writer for a higher education association, which morphed into web content editing and management. That environment was toxic, so I applied for a job with my alma mater.
I got it.
I began as a web content writer in the marketing and communications department.
After holding that title for nearly three years, I was "promoted" to the Director of Internal Communications and Special Projects.
Yeah, that's a mouthful.
But I wear many hats.
I write and manage web content. I manage the university's internal communication portal. I write student, faculty, and alumni stories for the web. I am a liasion for the admission office and work on projects with admission team and marketing team members. I take photos at events. I work on a hodge podge of projects that just need to get done. Pretty much, I do a little bit of everything.
But as some of you may already know, I am also in grad school.
I'm working on my master's in clinical/community counseling.
I want to work as a therapist/counselor for teens and young adults.
I love the higher education environment, so I would love to continue working with the students at my alma mater if possible.
I am also a high school cheer coach, so I would also love to work in that environment as well.
I have found that my passion is working with and helping people.
I am so excited about this new career path and where it will take me.
So what do you do?
Link up with Lindsey and share :)
Now, a giveaway because you all deserve another one!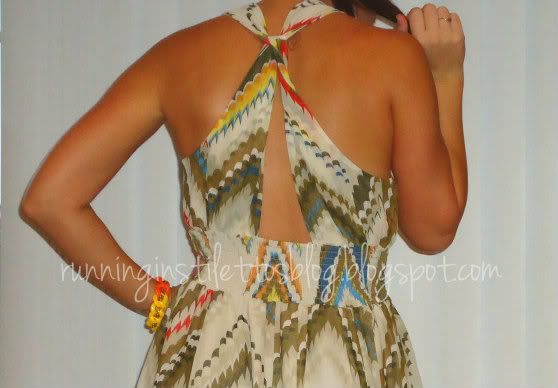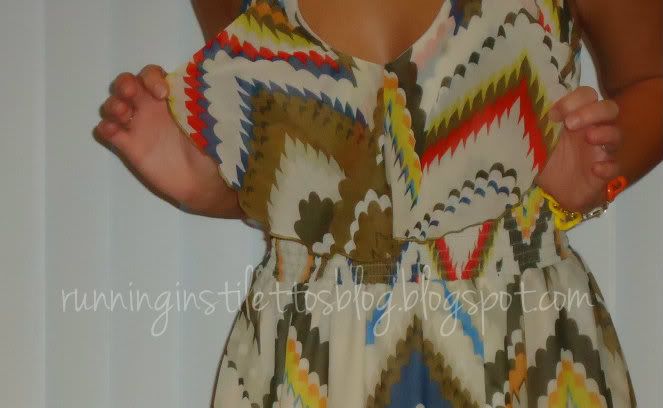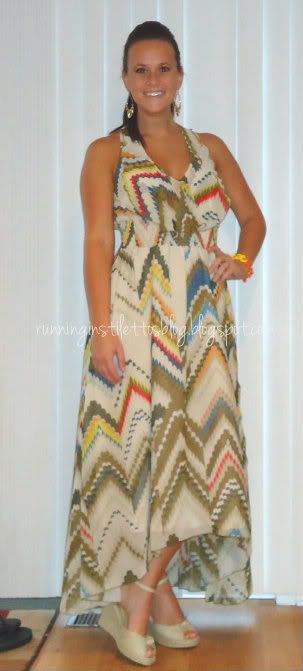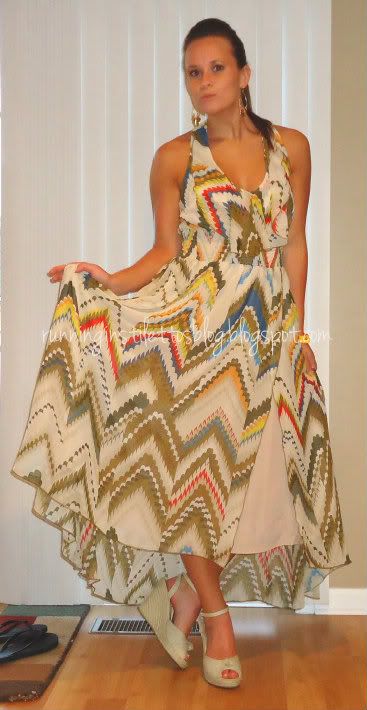 eShakti
is a unique, online women's apparrel store that allows you to customize items - sleeves, necklines, length can all be changed to fit you!
Many of the pieces combine past and present style with feminine details and tailored finishes.
eShakti offers dresses, skirts, tops, jackets, cardigans and accessories in a wide array of fabrics and colors ranging from size 0 to 26W and custom sizes.

I chose the Chevron Geo Print Maxi Dress because I loved the fun print and the maxi length, which has a slight hi-lo effect.
I absolutely LOVE the twisted straps in the back and the ruffle overlay on the top.
I was able to customize the length of the dress, which fits me perfectly with heels, wedges or flats.
Being 5'4", it can sometimes be difficult to find maxis that aren't too long for me, since most places only offer items in one standard length.
This dress feels very well made and the length, as I said, is perfect. And eShakti makes it so easy to customize any item. Just a few clicks of the mouse and I had a dress that was made to fit me.
I also think this is an easy dress to dress up or dress down, and the pattern keeps it playful.
Because who wants to take themselves too seriously?

Well, allow me to get serious for just a moment.
eShakti is offering one of YOU the chance to customize your own item!
The winner will get to choose one item from eShakti (overstock and accessories categories excluded).
There is no price limit and of course you'll be able to customize the item of your choice for FREE!
What are you waiting for? Enter below:
a Rafflecopter giveaway
The giveaway winner will be announced on Friday.
Good luck, honey buns!
P.S. Enter promo code HRN9LLY at checkout to receive 10% off your eShakti purchase today and tomorrow! Also, check out eShakti's 40% off sale going on now through tomorrow!
P.P. S. Enter
Jessica's giveaway
! There are 12 prizes up for grabs, including two months of large ad space from yours truly :)