This is a link up. Be a dear and use the button with your post :)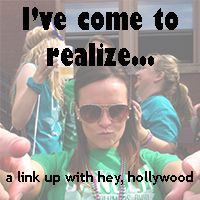 ...that my taste and my budget are finally on the same page - beer.

...that baby laughter is one of the best sounds ever.

...that you can't please everyone. Nor should you waste your time trying.

...that victory is sweeter when you're a Cleveland fan.

...that those damn Joneses are really fast and I will not be able to keep up.

...that I've been in school for 19 of my 29 years. I am the epitome of a life-long learner.

...that understanding can diminish fear.

...that the adage "the more things change, the more they stay the same" is true. In order to maintain homeostasis, we need constant change in our lives. #factoftheday

...that perception really is everything.