Oh, hey.
Hey there.
Remember me?
It's been awhile.
Sorry.
I'm back.
Hi.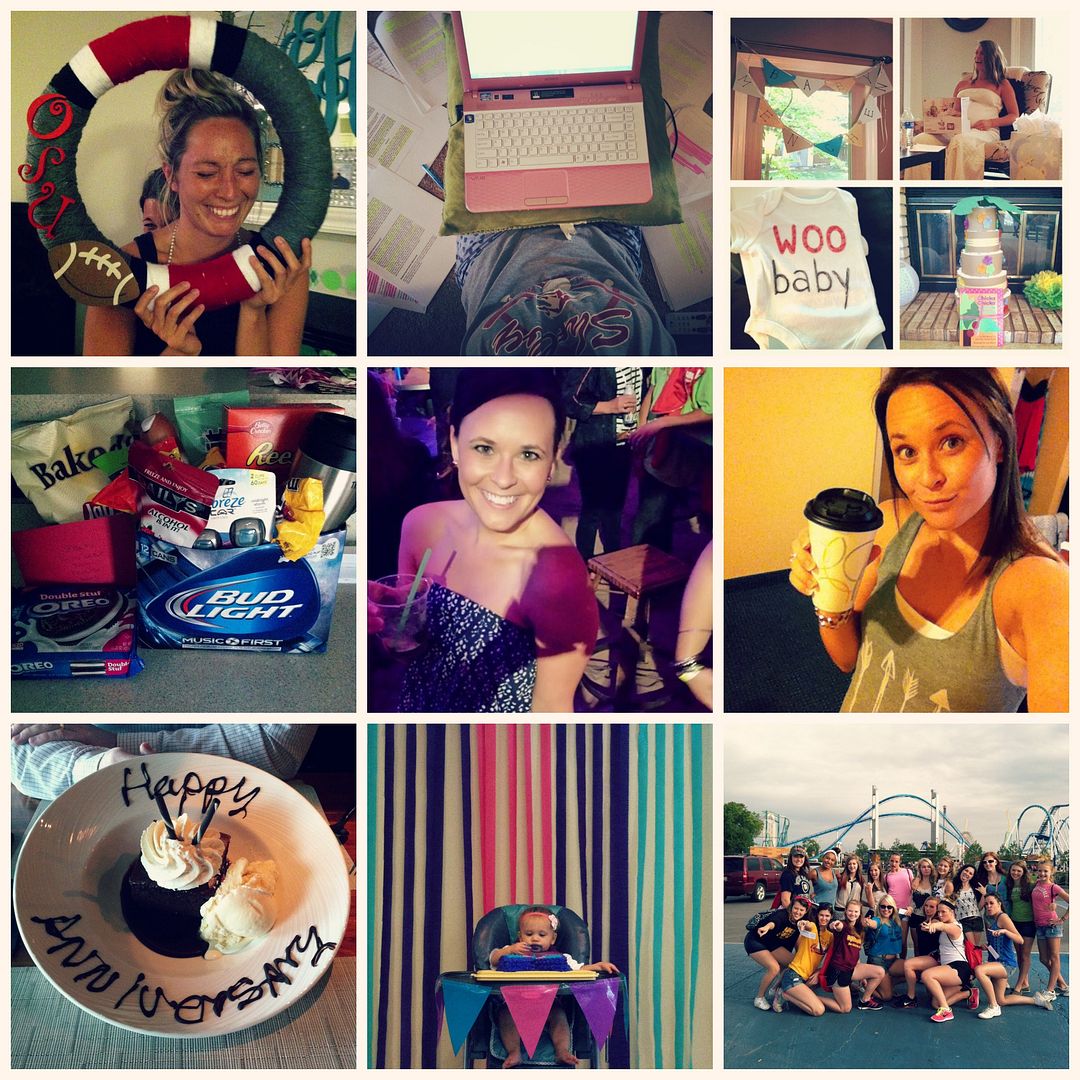 1. Attended craft night with some lady friends. They made those cute Ohio State wreaths. I drank wine.
2. Finished my research paper and my summer classes finally ended. Boomshakalaka!
3. Celebrated my best friend and her little nugget.
4. Fattened up my husband on his 30th birthday :)
5. Went to
Put-In-Bay
for our annual girls' trip.
6. Drank adult bevies from a coffee cup at the PIB hotel who had a "no outside alcohol policy." Rebel.
7. Celebrated our 4th wedding anniversary with dinner at
Bel Lago
.
8. Celebrated my niece's 1st birthday. OMG she is the cutest!
9. Took my cheerleaders to
Cedar Point
for a little getaway after a week of cheer camp. I'm now in the running for coach of the year.