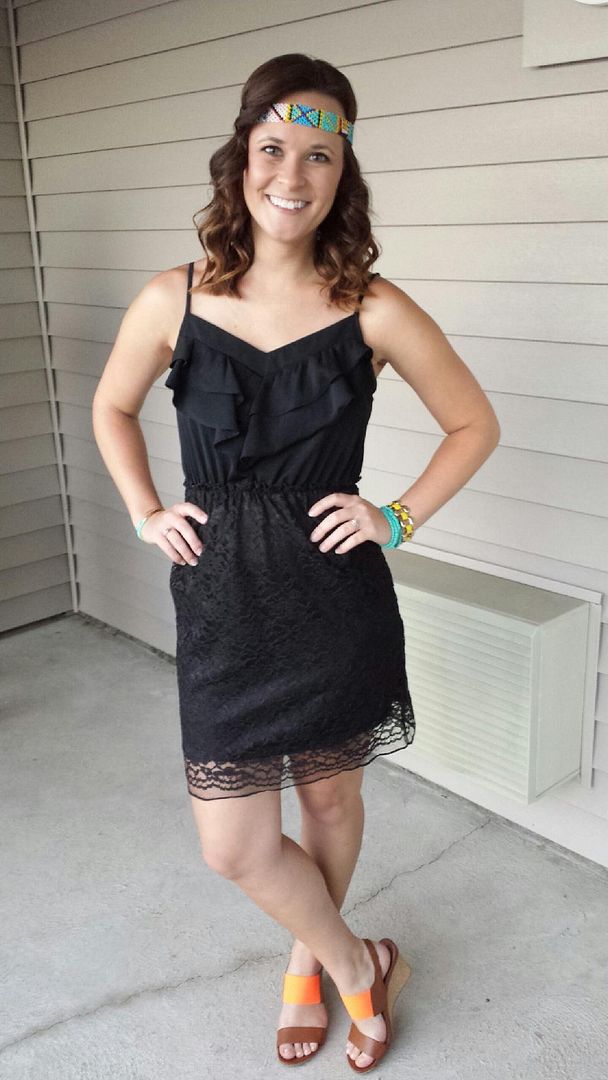 {headband: c/o Style Lately; dress: Target {old}; shoes: Marshall's; bracelets: c/o After Sunset}
It's true. I got more compliments from
guys
than girls on this headband while out in Put-In-Bay with my lady friends during out girls' getaway weekend two weeks ago. And I was impressed they actually called it a headband. Guys must really like headbands. Screw dressing for other women, girls. Get yourself a headband. Because the boys dig 'em.
So where did I get this little headband goodness? I am so excited to introduce you all to
Style Lately
, a daily fashion event site that also has a cute shop full of adorable, unique items - from clothes to accessories to home goods. Style Lately sent me their
Beaded Tribal Headband
, which I wore for the first time in PIB. I had never worn a headband like this before and was a little anxious stepping out on the scene all Pocahontas-esque. A few people did call me Pocahontas and one drunk guy called me Hiawatha, but clearly he did not know his Disney princesses. Idiot. And another guy said I was part of the Slapahoe tribe. Lots of comedians in PIB that weekend.
I also ordered this
arrow tank
from Style Lately. It's definitely more green than teal, like it appears online, but it's still adorable and comfy. I got a medium for a looser fit, but it actually runs a little small, in my opinion, and the medium fits like a small.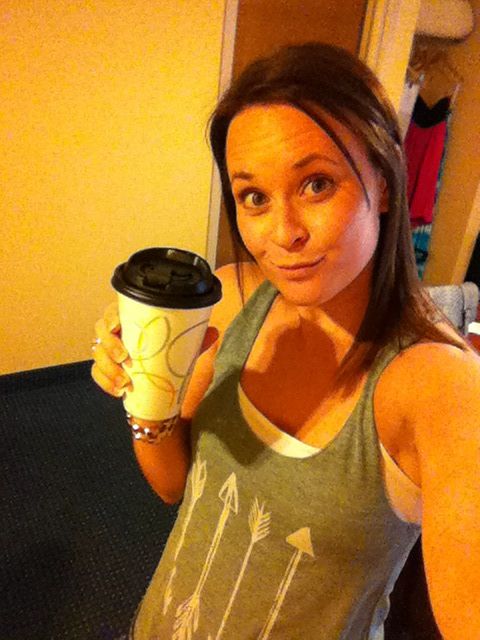 Here are a few of my other current Style Lately favorites:
Calling all cat lovers - you need that tank! I am loving silly sayings on tees right now.
And apparently I'm on an arrow kick too. Can you blame me? How stinkin' cute is that bracelet?!
Go check out Style Lately!