Try.
Isn't it amazing how such a small, simple word can have such limitless possibilities?
Think about all of the things you have been able to do in your life just because you decided to try.
Now, think about if you hadn't tried. What would you have missed out on? What lesson would you not have learned? What accomplishment would you not have achieved?
Personally, I wouldn't be pursuing my passion for helping others.
Sometimes trying means making sacrifices, taking chances, facing one's fears.
Making the decision to go back to grad school wasn't easy. I knew that would mean long nights in class and studying after a full days' work. I knew that trying to balance work, grad school, coaching and a social life would be difficult. But I am also realizing that it's worth it. The work that I will be able to do as a counselor to help others to live happy, healthy lives is well worth my decision to just try.
I am a firm believer in the old adage: "You never know until you try." Because you don't.
Sometimes trying means you succeed. Sometimes it means you fail. But, in my opinion, trying and failing is better than failing to try.
It's often frustrating to me when I hear someone says that they "can't" when they haven't even tried. Or that something won't work when they haven't even given it a shot.
But then I remember how scary it can be to try something new or different.
Still, sometimes it's not fear that stands in the way of trying, it's laziness. Admittedly, laziness has stopped me from trying. I hate that feeling when I know I could have tried, but I just didn't get my ass in gear to do it.
Trying isn't just a simple word, it's a simple thing to do. And whether you succeed or fail, you learned from your experience or mistake. You conquered fear. You can say you tried. And that is worth it.
Speaking of trying. I will try almost anything once. Now, typically I am skeptical of diet supplements, so I've never tried one before. But when I was contacted to try
Be Skinny
, I figure what the hell could it hurt. So I gave it try.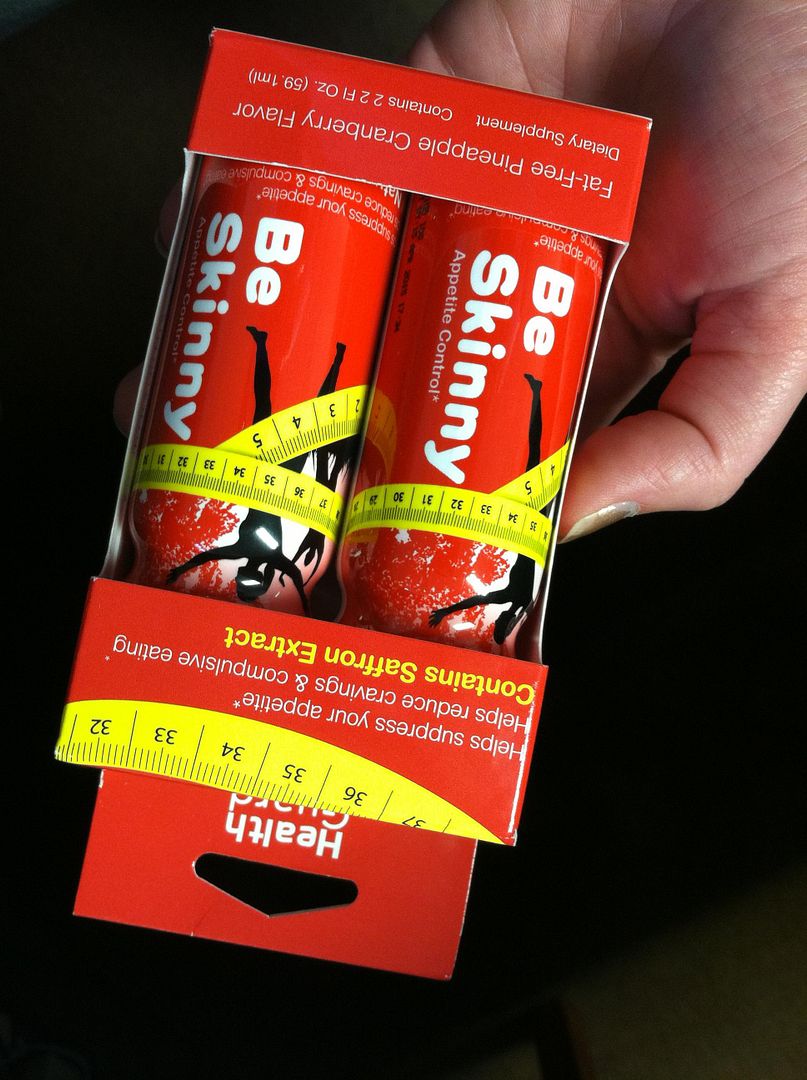 Wowzers! This stuff is good. Like really good.
Be Skinny is a dietary supplement that is meant to control appetite and cravings. It contains
saffron extract
, which is a natural plant herb that helps to control hunger among a plethora of other health benefits.
I used Be Skinny before lunch the other day (an hour before eating as directed). I was still hungry for lunch and ate my entire Chipotle burrito bowl. But let's be serious. Nothing is going to stop my craving or appetite for Chipotle. However, that evening, I noticed that I wasn't as hungry as I usually am for dinner. And I didn't eat as much as I normally would have considering Donatos pizza was on the menu that night.
So, did Be Skinny work? Perhaps.
And I can tell you, the taste alone is worth giving it a try.
Be Skinny has given me four samples to giveaway to four lucky winners!
Enter below. Winners will be announced on Friday.
a Rafflecopter giveaway