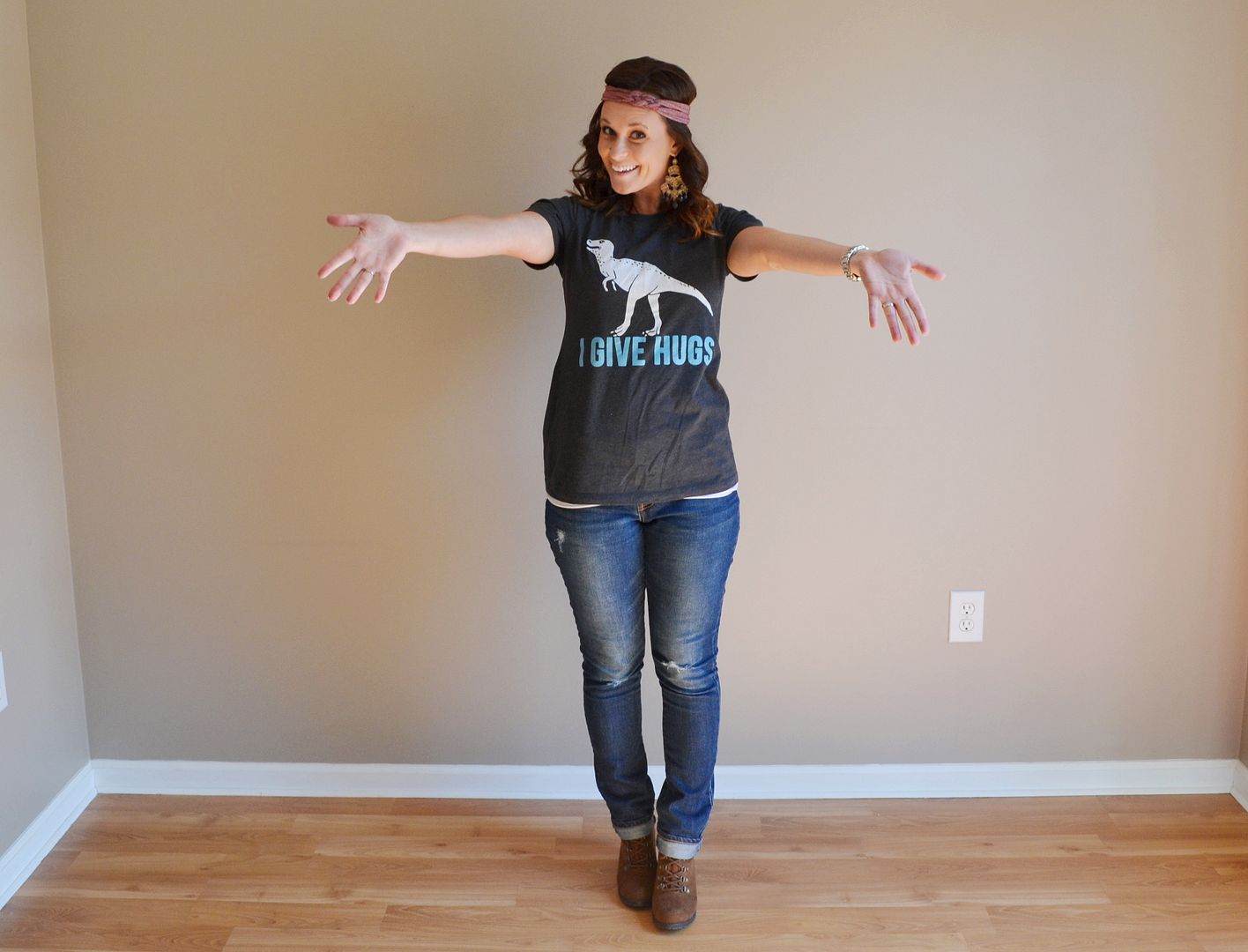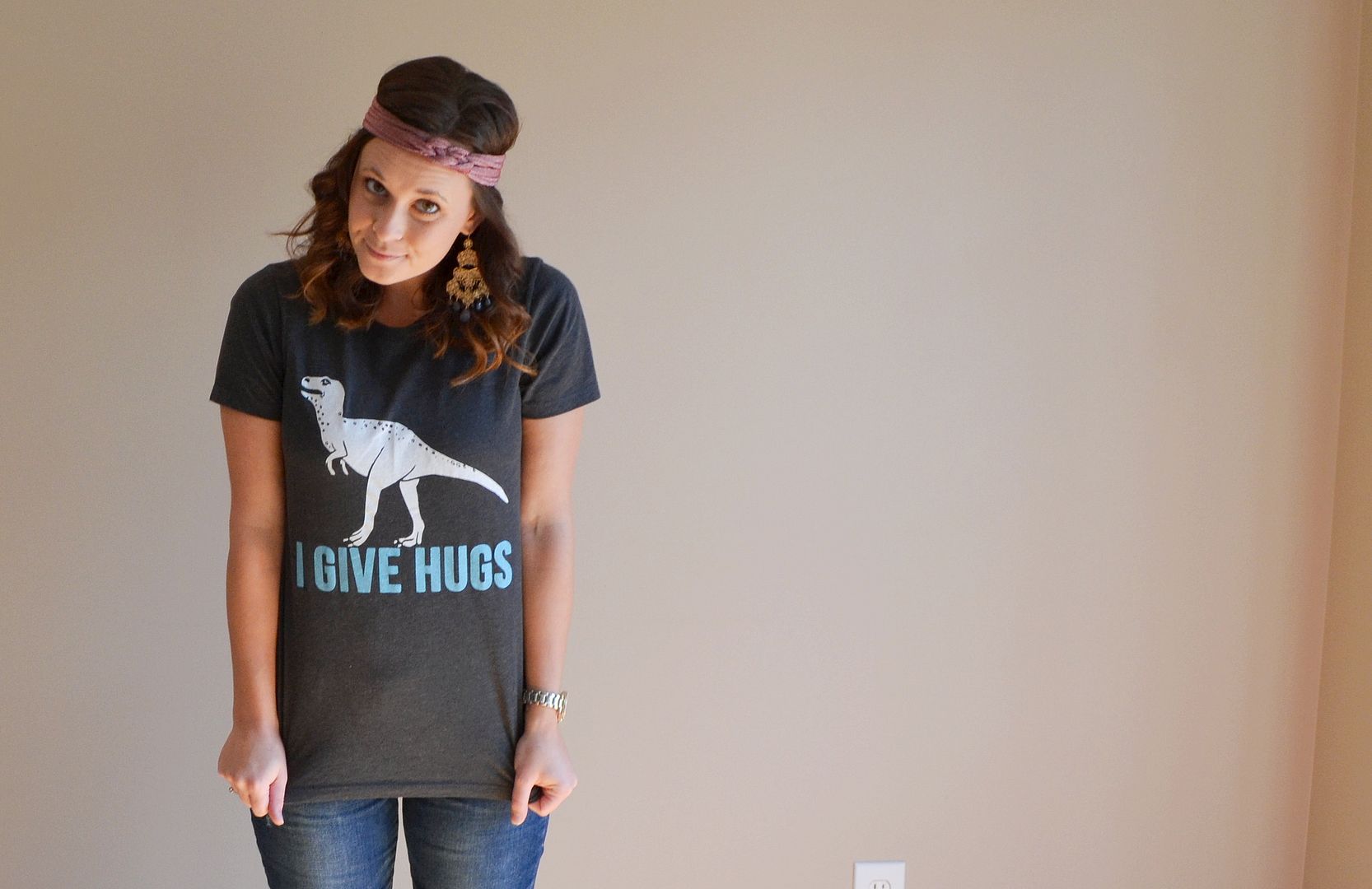 Awww, isn't T-Rex the sweetest? This t-shirt sure is.
As soon as I visited the
Skip N' Whistle
site there was no question that I NEEDED this t-shirt for three reasons:
1. I LOVE t-shirts.
2. I am a big fan of graphic t-shirts.
3. I like hugs.
Plus, I find this t-shirt rather humorous. And since laughter is about the only workout I've been getting in these days, I need all the humor in my life I can get. Sometimes I just open my t-shirt drawer for a good chuckle.
If you're up for a good laugh, check out Skip N' Whistle. There is something for every
crazy cat lady
and
unicorn lover
.
And if you're up for more funnies, the
"What Does the Fox Say?"
video doesn't disappoint.