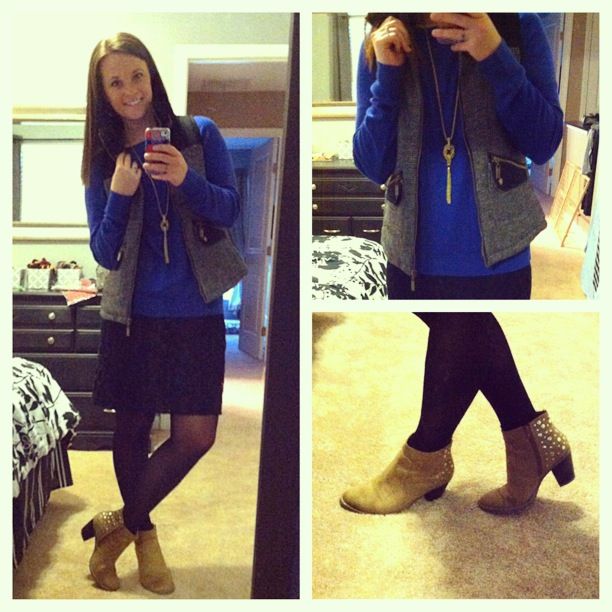 As soon as I saw
this vest
over on
Kacie's blog
, I had to have it.
I wanted this vest so bad that I ordered it THREE times.
You see, Target has this handy in-store pick up feature when ordering online. It also has a handy cancellation feature when the item isn't available at the store from which you wanted to pick up your item.
Of course, as luck would have it, the two Target stores closest to my house didn't have it in my size and my order was cancelled...twice.
So, I picked a random ass store that I've never been to in hopes they would have it.
Tada - random ass store for the win!
So I made the 30-mile round trip just to hold this vest in my arms.
And I love her. Almost as much as I love scarves and Chipotle.
This is proof that nothing is impossible, my friends. And that the lengths I will go to for fashion are ridiculous.
Vest:
Target
Sweater:
Old Navy
Skirt: New York and Company {old}
Tights:
Kohls
Booties: Old Navy {
similar
}
Necklace: H&M {not available online anymore}