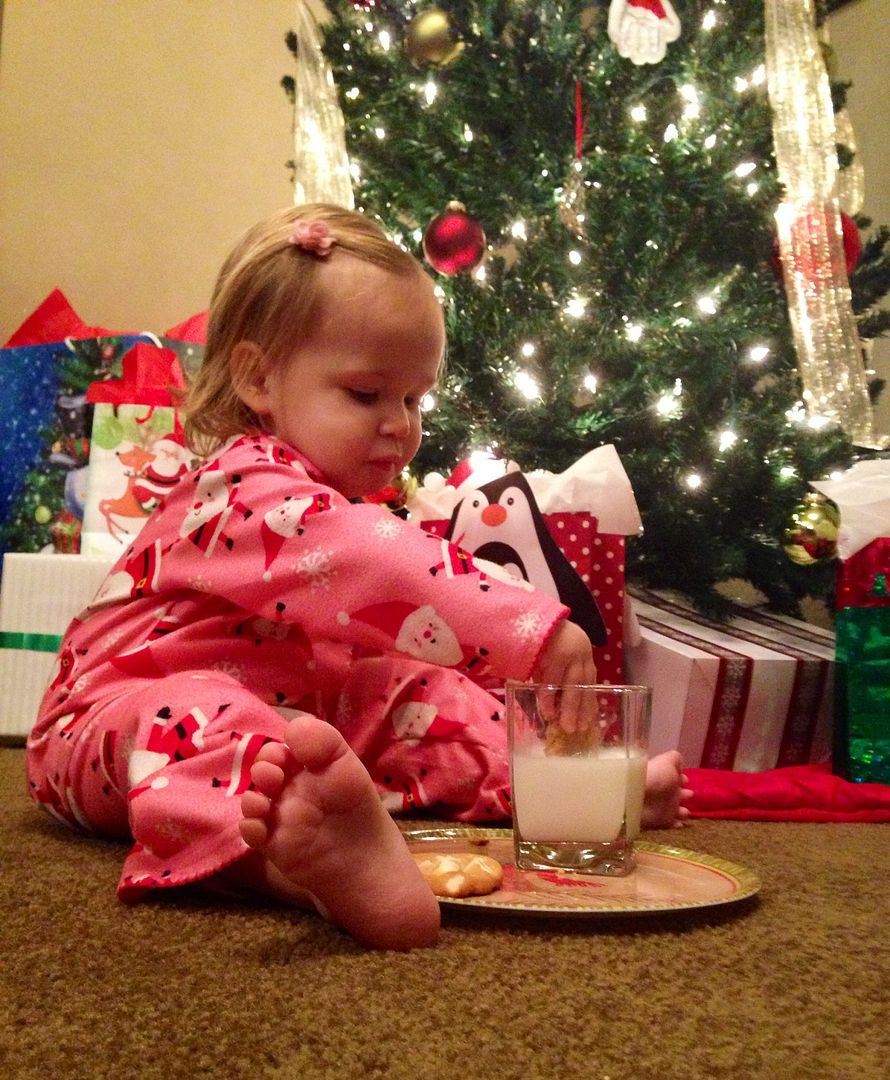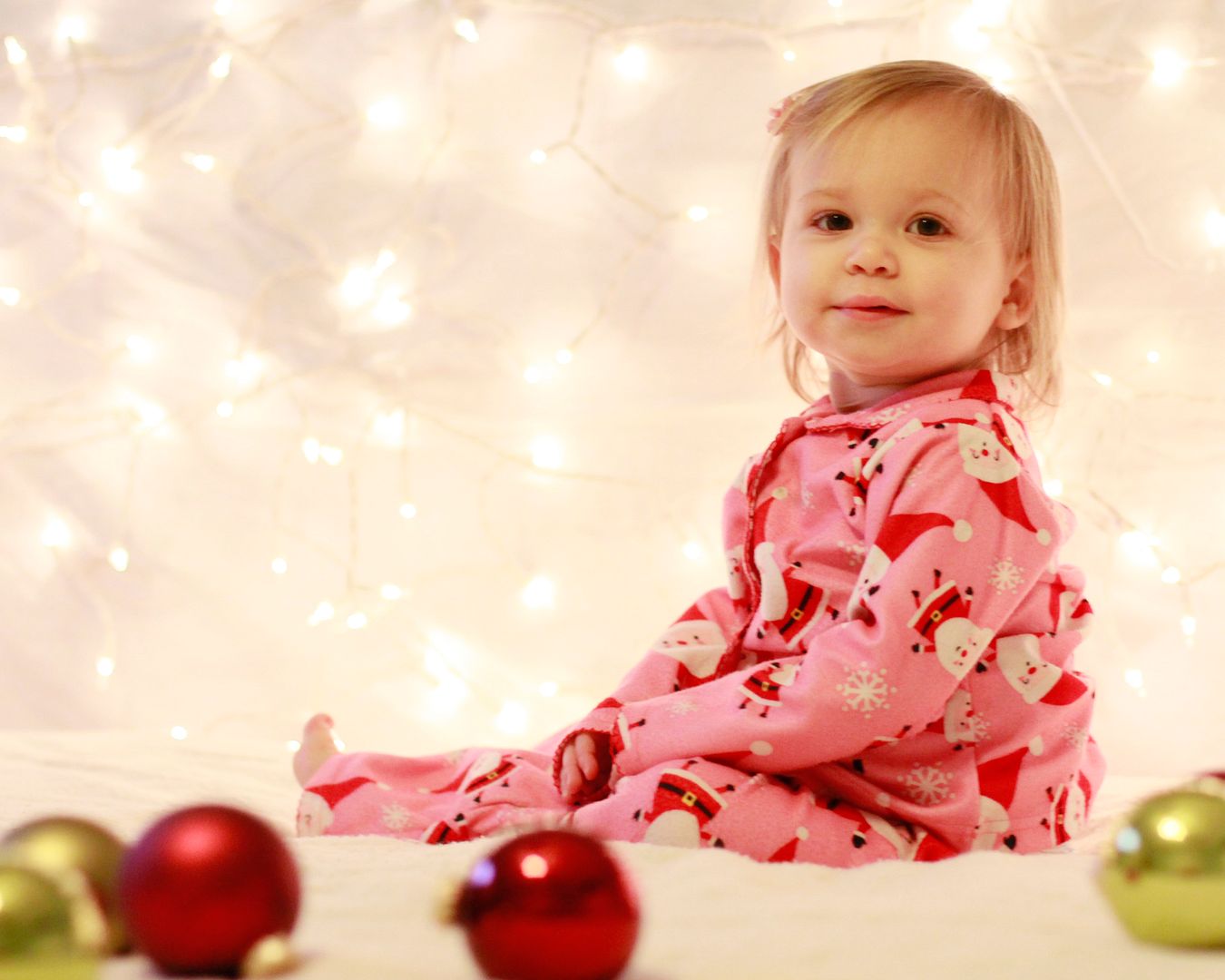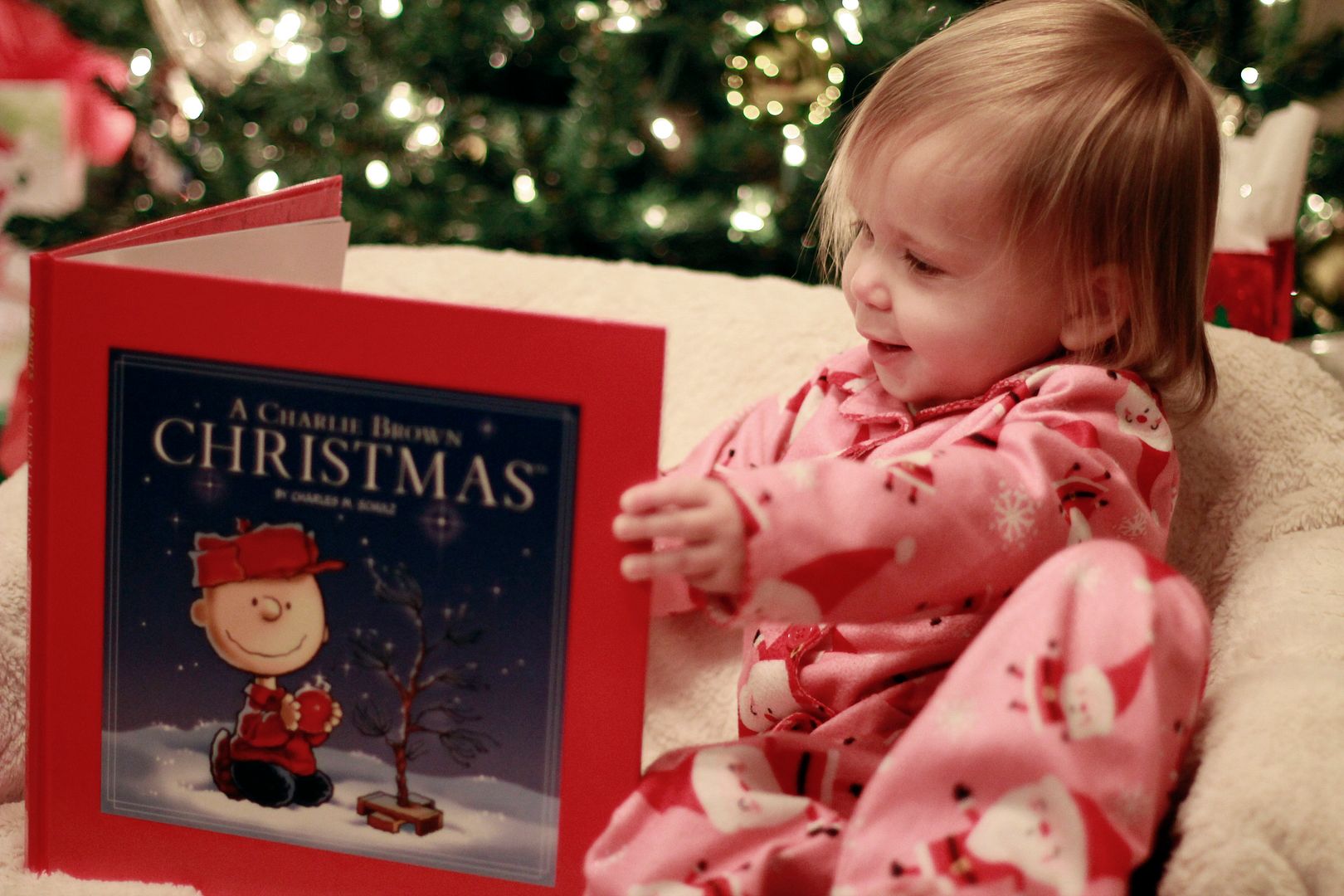 Because I don't have a child of my own to dress in cute Santa jammies, I stole these photos of my niece from my sister. Isn't she a doll?! She melts my heart. Seriously, being an aunt is the best.
Tonight, Shawn and I are headed to my childhood home for Christmas. When I was little, my sisters and I would sneak downstairs in the middle of the night to see all the presents that Santa left for us under the tree. We would try to guess what was in each package. I still love the tradition of waking up on Christmas morning at my parents' house.
Whatever your plans are for the holidays, I hope you have a very
M

e

r

r

y C

h

r

i

s

t

m

a

s

!