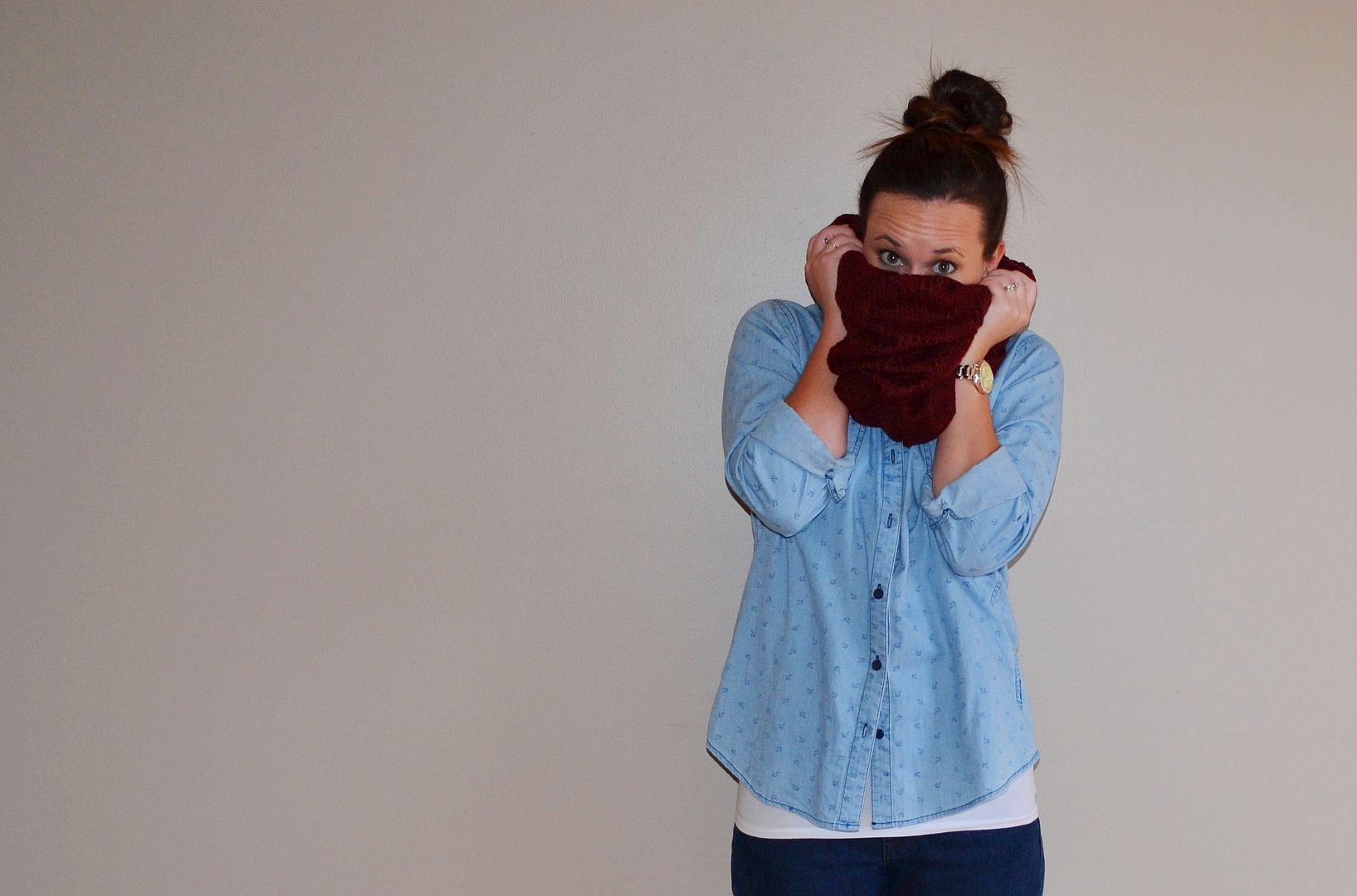 Monday, you sneaky bish. And a cold one at that.
Today, marks the end of my two-week staycation. Bummer. It's the perfect day to not get out of bed at all.
I spoke too soon. I got a 5:15 a.m. wake up call saying the university I work for is closed today, due to inclement weather. I don't know if you've heard, but it's FRIGID here in the Midwest. Makes me wish I didn't throw out all those fuzzy earmuffs I wore back in the
day
90's. Lesson learned. Another lesson learned, don't pack all your blankets when you move. I'm currently snuggled on the couch under a sheet.
This weekend, Shawn and I finished packing up most of our condo, and he and my father-in-law took it all to our storage unit. Getting the keys to the storage unit really made this whole moving thing feel real. It's crazy to think that this is the last week I'll live here. Surreal even.
What's crazier is that we went house shopping this weekend. We walked through three homes and we loved one of them. The first one to be exact. Which makes us both really excited and nervous. We've heard people say you shouldn't settle for the first home you see, but others will tell you that when you know, you know. As cliché as that sounds. But it was freaking awesome!
We have been scouring
realtor.com
, which is probably the most up-to-date house hunting site we've searched, for homes that fit our criteria and budget. Shawn first showed me this house on realtor.com on Christmas day, and when it popped up on the list from our realtor, we jumped at the chance to go see it. We knew we liked it based on the photos online, so we really weren't surprised that we loved it in person. It makes me nervous to think that it was love at first sight, that I'm not even going to show you a picture of it. I don't want to jinx it.
We close on our condo on Friday. We officially say goodbye and move out of our condo of nearly seven years on Saturday, and move in with my in-laws until our house hunt is over. We have scheduled a second walk-through of the house we really like on Wednesday. Plus, we are still going to walk through a couple other homes on our list, since we just started our house hunt. It's all very exciting and nerve wrecking. But being on this side of the process - buying rather than selling - is a lot more fun.