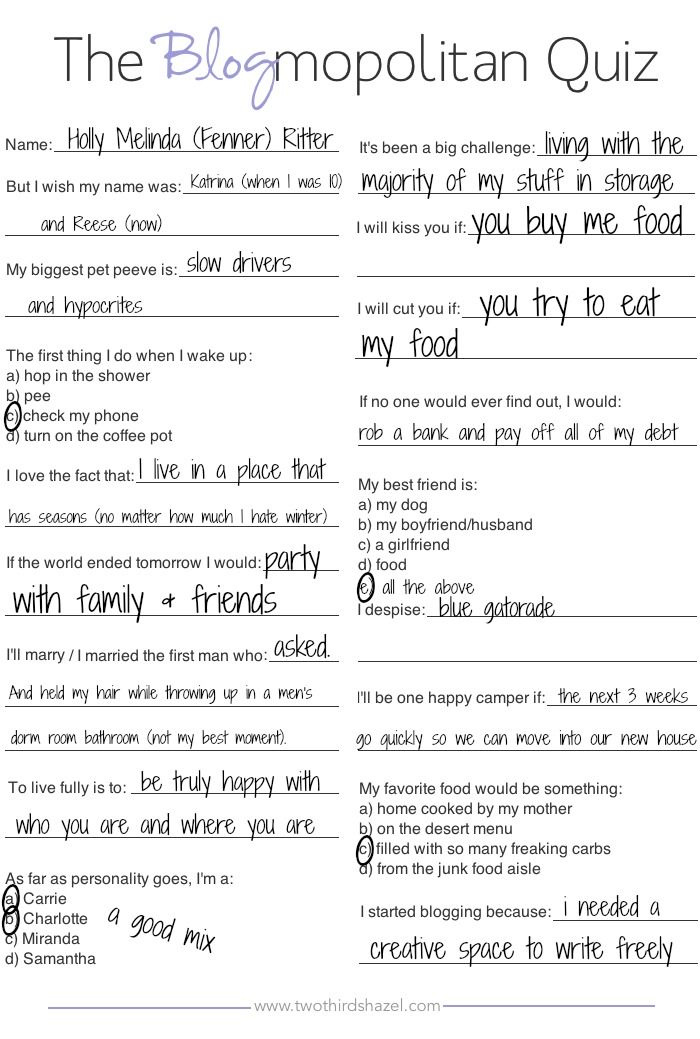 I take my food seriously. And please do not judge me for throwing up in the men's restroom in college. It may or may not have happened several times. Fine, it happened more times than I care to remember, but I had a really good freaking time in college. And yes, Shawn was the first guy to ask me to marry him, but he was also the first and only person that I wanted to marry. It's such a strange and wonderful feeling finding the one.
And now you all know my middle name. My dad thought some chick on a soap opera was hot and her name was Melinda. He wanted that to be my first name, but my mom nixed that because she didn't want people to call me Mindy. I'm not really sure where Holly came from and neither are they.
If you haven't linked up with
Erin
yet, you better get on it!