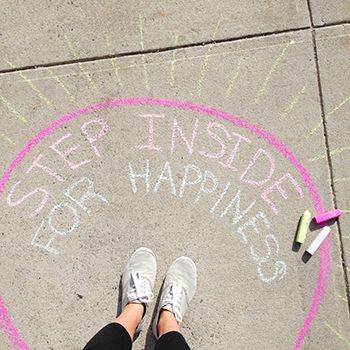 1. The smell of puppy paws.
2. Chipotle.
3. Drinking on a patio.
4. The way my legs feel when they are freshly shaved.
5. When people play with my hair.
6. Criminal Minds marathons.
7. Sweatpants.
8. Girls' trips.
9. Laughing until I almost pee my pants.
10. Dancing - any time, anywhere.
11. Holding hands with Shawn.
12. Sunshine and sunsets.
13. Giving gifts.
14. Finishing a run.
15. That moment when I take off uncomfortable shoes.
16. Hugs.
17. Hershey's Chocolate Caramel creamer in my Green Mountain Breakfast Blend coffee at 10 a.m. nearly every.single.day.
18. The moment I leave for vacation.
19. Football season.
20. The first sip of a draft beer.
21. Jeans that make my butt look good.
22. Getting packages in the mail.
23. Driving with the windows down.
24. Outdoor concerts.
25. Going down the first hill of a rollercoaster.
26. Naps.
27. Carbs.
28. Walking in the wet sand at the beach.
29. When my dog sleeps with her head on the pillow.
30. Days off.
31. Me time.
32. Opening a bottle of wine on the first attempt.