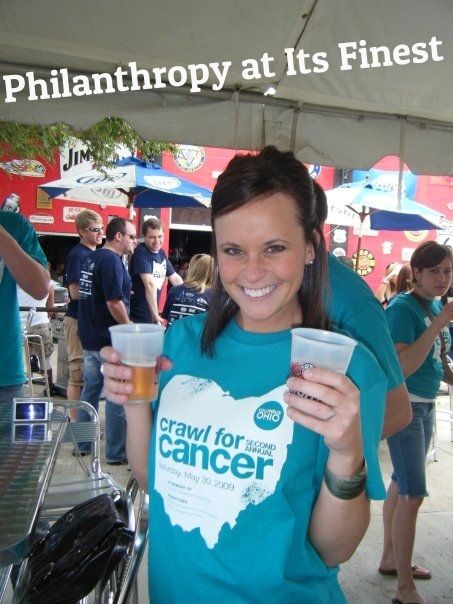 This Saturday, I will be embarking on my fifth
Crawl for Cancer
. I've mentioned
this event
before as one of my absolute favorites each year. At this point, I like to think of myself as somewhat of a philanthropist. And this event is philanthropy at its finest - or at least its most fun.
If you've never participated in a Crawl for Cancer, which I highly recommend you do, you get a team of 10-12 people together, a map of five bars that your team is to patron and four pitchers of beer at each bar. And the whole point of the event is to booze for a cause. Best philanthropic venture EVER. Each year there are different charities, which raise money for cancer research, that benefit from the $45 per person entry fee.
In my five years of participating in this amazing event, I've learned a few things about making the most of your crawl: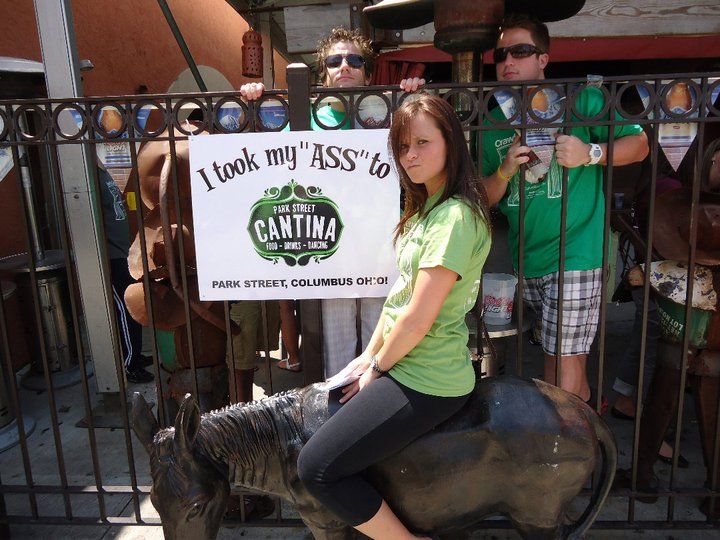 1 // Always feed the animals.
And by animals, I mean you. Eat. Eat throughout the event. Day drinking isn't for the faint of heart. Trust me, you don't want to end up binge eating an entire pizza with your best friend and then vomiting said pizza in your own back yard. Hypothetically speaking, of course.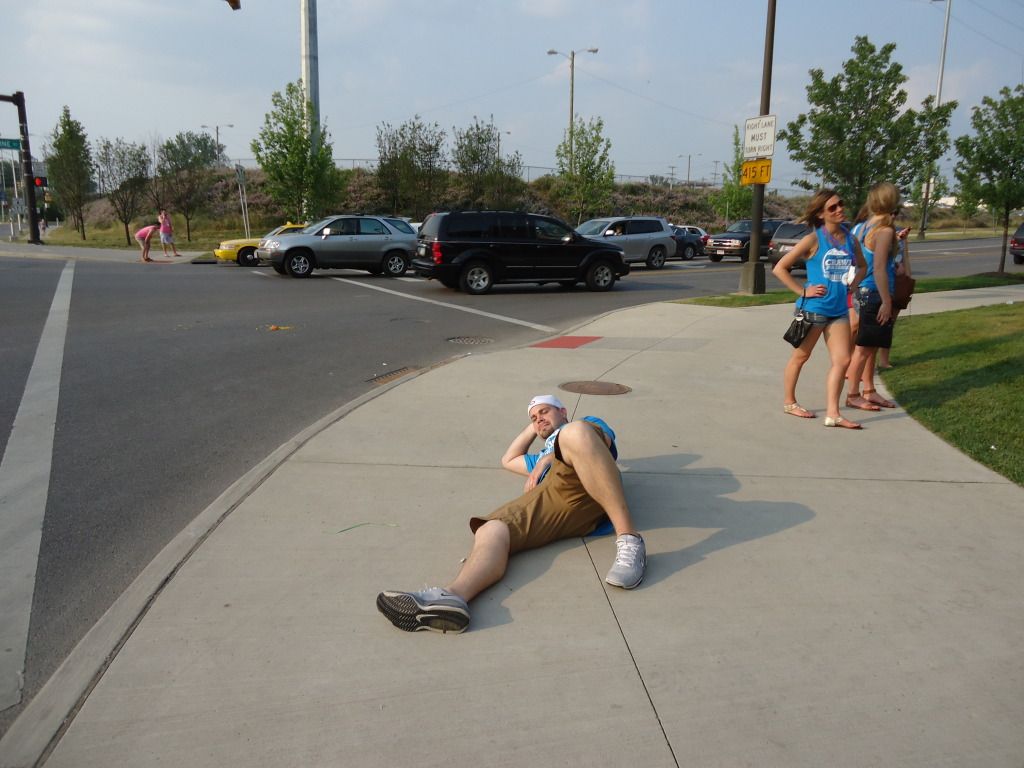 2 // Strike a pose.
The photo ops are endless. And they get better and better throughout the day. I'll let you guess when the above photo was snapped.
3 // Dance.
The rhythm is gonna get you. It always does. They frown upon table dancing, but not table bench dancing. If you're into that sort of thing.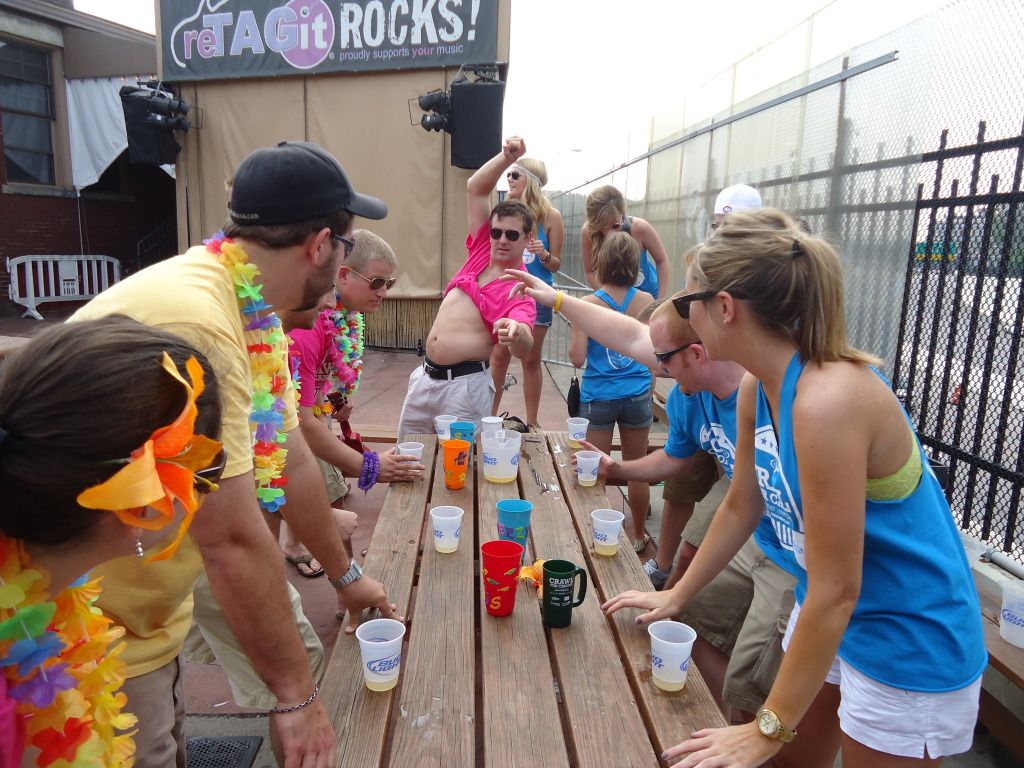 4 // Challenge other teams to flip cup.
If for no other reason than your team is almost out of beer. In my experience, other teams are very friendly and willing to share pitchers. Play nice, but play to win.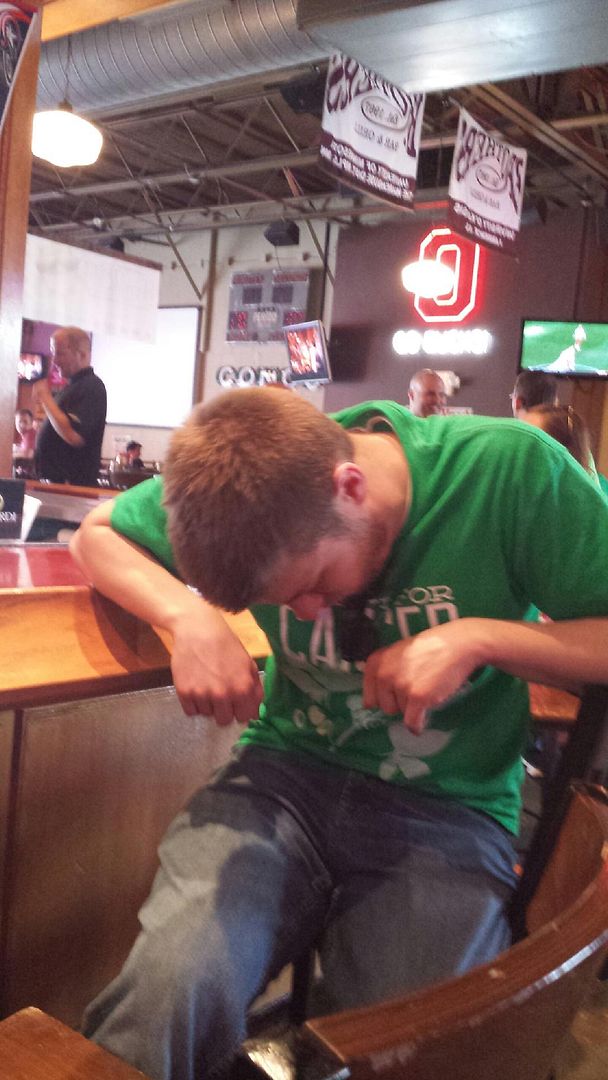 5// Don't be this guy.
Nobody likes a party pooper.
So who else is doing the Crawl for Cancer in Columbus this weekend? Hope to see you there!