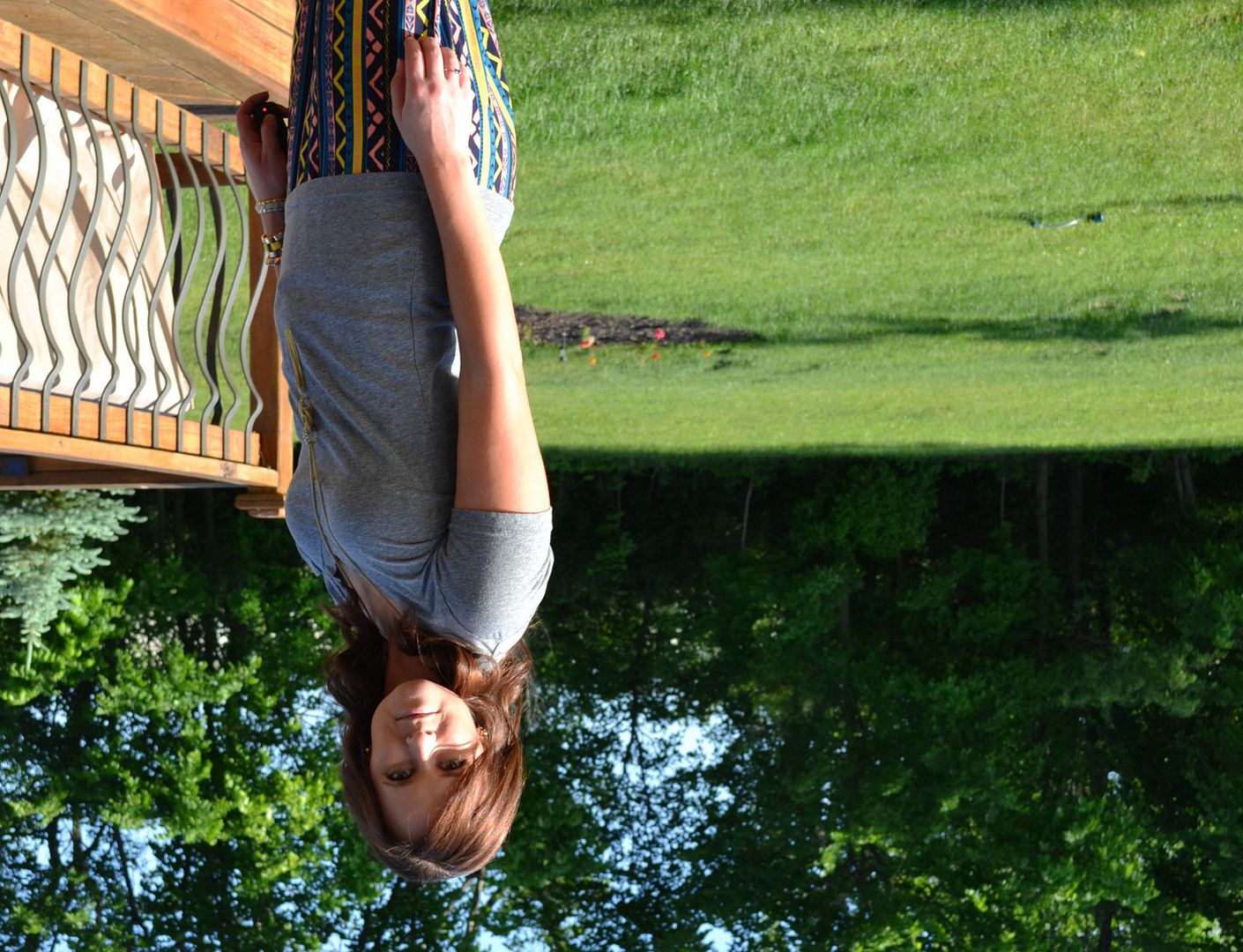 How did I get here? How did any of us get to where we are today? Call it fate, luck or the plan of something much bigger than yourself, but we all got
here
. To this exact moment. Differently.
I think about all the decisions I've made in my life that have gotten me here. And it's mindblowing to think that just one could have changed the whole course of my life. My whole direction. My whole purpose. I have no idea which decision that would be, but life is full of choices and to think that choosing differently - just once - could have changed everything is absolutely crazy.
Think about it. What if I wouldn't have gone to the college I did? What if I wouldn't have taken that first job? What if I wouldn't have said yes to this or no to that? What if I didn't meet the people I know now? Where would I be then? How might my path have been different? I think it's weird that I think about these things, but it is just as insane to think that one thing, one decision, one moment in time, could have changed everything.
It's not that I want to change my life. Although, sure there are parts that I wish I could undo - mistakes that I've made - but if I hadn't had those experiences, how would I have gotten
here
? I wouldn't trade the life lessons - the good and the bad and the meh. No, those are my mistakes, my memories, my journey through this life.
It's easy to take things in life for granted. The everyday things, the constant things, the expected things. But I sometimes think about how one decision could have meant that I didn't have those things. And that grounds me. It makes me appreciate every step that has led me here.
So how did I get here? Fate, luck and the plan of something bigger than myself. And a lot of choices.
I don't dwell on this, it just pops up every now and then - like right now. After two beers on our deck in the warmth of the setting Ohio sun, when the only sound is the chirping of a couple birds, the hum of the neighbor's A/C, a lawn mower in the distance. Wait, now a dog is barking. Anyway, it pops up probably right when I need it. For clarity. For motivation. For peace of mind. To remind me that I am exactly where I am supposed to be.