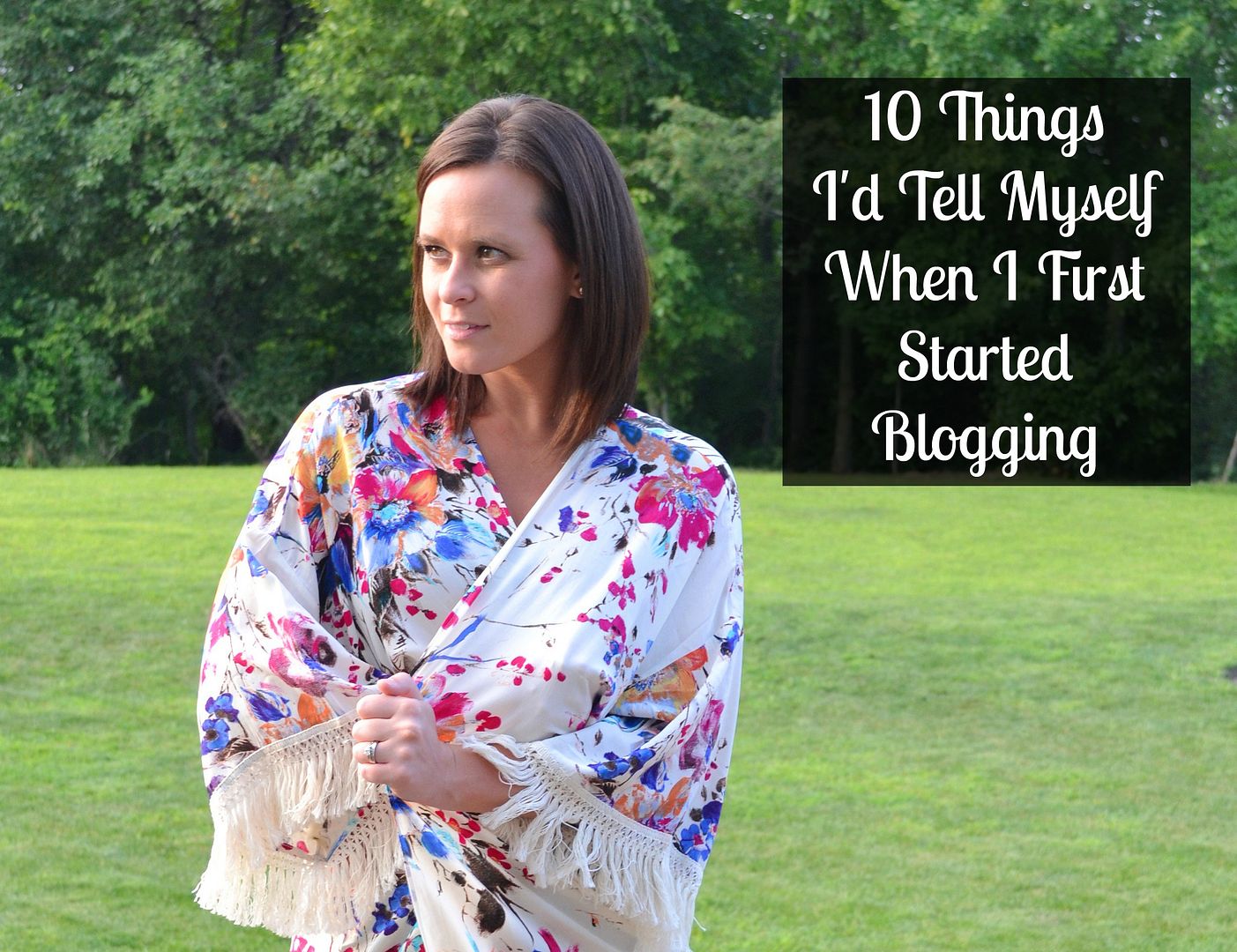 When I started blogging for the first time in 2007, I had no idea what I was doing. I honestly can't even remember how I learned what a blog was {for the record, my memory is crap}. My first blog {which no longer exists} started as a place to do some creative writing...and venting. The first blogs I remember following were the
NieNie Dialogues
,
Cupcakes and Cashmere
and
Dooce
. From them, I learned so much more about blogging and what it means to be a blogger. It would be a couple years before I actually called myself a blogger. Eventually, I scraped my first blog and started fresh on this one, which has gone through three name changes. It's grown, seen its fair share of ruts and turned into something much more than I could have imagined.
Here are 10 things I would tell myself when I first started blogging:
1. It's OK if no one reads your blog in the beginning. You need time to find your voice and writing style.
2. You don't have to post every day. Quality over quantity is always better.
3. Be you. Every niche is saturated with bloggers, but what makes you different is you.
4. Be genuine. It's easy to be someone else online, don't. Readers want to know you. People know that life isn't always sunshine and rainbows, so share the good AND the bad.
5. Advertise. People can't read your blog if they don't know it exists. Advertise on your favorite blogs and on blogs in your niche.
6. Comment on other blogs. It's the best way to form relationships with other bloggers. And make sure your comments are thoughtful and genuine.
7. Respond to your readers. Make a point to try to respond to every comment. If people take the time to read your blog and comment, you should take the time to respond to them.
8. Don't say yes to every sponsor opportunity. If/when companies contact you to promote their business or product, you are not obligated to say yes. Only choose those opportunities that relate to your blog or readers. If you wouldn't buy something in real life, a sponsored post about that product probably wouldn't come off as genuine.
9. Participate in link ups/giveaways. These are great ways to get your name out there.
10. Find inspiration from your favorite bloggers. What are these bloggers doing that keeps you coming back? Take note. It will help you grow, continue to improve your writing and generate new ideas. But always remember to give credit where credit is due.
What would you tell yourself when you first started blogging?